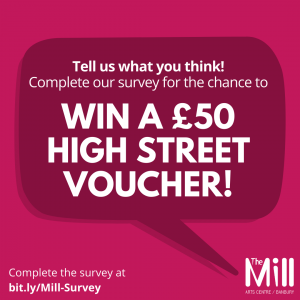 Here at The Mill Arts Centre, we are planning our future development and want to make sure that we meet the needs of Cherwell's communities.
Please take some time to give us your opinions and help us grow!
There are 10 questions. If you complete the survey, you can be entered into a prize draw to win a high street voucher worth £50!
This survey will close to responses on 27th June.