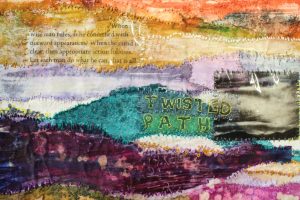 Tuesday 31st July – Monday 3rd September
The Mill is proud to present a diverse showcase of work by students of our popular Textile classes.
We run three regular textiles workshops aimed at all ability levels.
Come and see the wonderful work students have produced over the past year in this diverse and vibrant exhibition. A must see show.