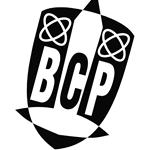 A Russian Doll of a play.  Intriguing, multi-layered, full of unexpected twists. Audience with Murder begins in the living room of Alan and Sue where they are joined by Kelly and Dean to read a play that Sue has written.
Alan – a chauvinistic boor makes fun of the play and of his wife.  The reading turns into an emotional free-for-all as he recognises himself being parodied in the script and his relationship with Kelly is revealed.
Reality keeps changing, and the audience is repeatedly surprised.  The play moves from the seemingly innocuous domestic play reading, through a murder mystery in the classic style, to a final – terrifying and violent – climax.
Suspenseful entertainment peppered with dark humour.
Written by Roger Leach and Colin Wakefield