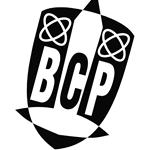 Banbury's leading local theatre company present Alan Ayckbourn's contemporary comedy-drama, Game Plan.
Prostitution, police questioning and media intrusion. This Hilarious comedy is full of twists, turns and surprises.
Teenager Sorrel fights to keep herself and her abandoned mother, once a dot.com businesswoman, financially afloat by setting up as part-time prostitute, advertising for
clients on the internet and persuading her tearful school chum to act as her maid.
When her first client dies though, Sorrell finds herself in more trouble than she ever imagined.