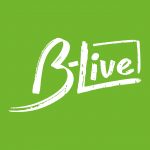 An enchanting dance show with live music for ages 2 & up.
Have a peek inside the rainbow…what can you see?
Meet a playful fish in blue, feel cheeky in orange, create chaos in red and help us to bring a bit of yellow into one character's life so he can live happily ever after.
'Into the Rainbow' is a light-hearted look at the colourful characteristics that exist within us all.

Expect dance, live music, watch & join in with this enchanting playful experience which will delight and tickle little ones & their grown-ups.
"A great show which kept us very entertained. My little girl loved it. Highly recommend"
"Amazing, really entertaining for both child and adult. Lovely to watch and be part of. Thank you"