ON EDGE / short documentary (2018) from Justice In Motion on Vimeo.
"The story in itself would be powerful, but parkour takes it to another level!"
(Audience member)
Told with the energy and excitement of athletic choreography on a vertiginous parkour 'construction site', this is the story of how modern slavery exists under our noses, within our communities, outside our knowledge. We reveal the plight of the vulnerable and exploited, who are working in industries throughout the UK every day.
Performance Times
Saturday 20th July @ 3pm
Sunday 21st July @ 12pm and 4pm
This is not a ticketed event, just turn up and watch!
Created in partnership between physical theatre/dance company Justice in Motion and the Inspire parkour community the performance is part of a larger scale installation – The Freedom Tour. At each touring location, the company arrives with a 'parkour park' set that is erected for the local community's use. The team host a series of open 'how-to' sessions guiding use of the set by the community before presenting an afternoon/evening performance.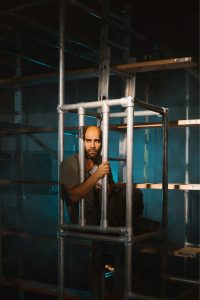 The Parkour Playground will be erected in Banbury Market Place on Saturday 20th July, so come along and have a go!
Inspire present Parkour Playground
Saturday 12:30 – 2pm; 4 – 5.30pm
Sunday 1 – 3pm
No advance booking required