What's that?
You're after brilliant comedy in Banbury???
Then look no further as we welcome some of the cream of the comedy circuit to Mill Arts in the form of Andrew Bird, Evelyn Mok, El Baldhinio and James Cook!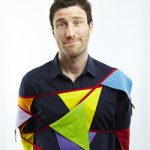 Andrew Bird
Watching The Young Ones with his brothers as an eight year old, at two in the morning on Comic Relief, he realised then that he wanted to be funny in some way.
Relaxed and improvisatory, Andrew Bird is one of those rare comedians who makes friends with his audiences in an instant with his engaging mix of childhood stories and more recent anecdotes.
Regular tour support to Rhod Gilbert, Lee Hurst and Michael McIntyre – he's that good.
'Effortlessly engaging and funny as hell' Rhod Gilbert
---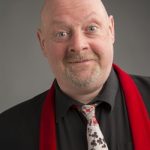 El Baldhinio
One of the most versatile newer acts on the circuit, his brand of magic comedy and spoof mind-reading always hits the spot – whether at professional comedy clubs, cabaret nights, theatre shows, student nights, or pre-Xmas comedy night in Banbury.
'Headline quality act' Funhouse Comedy.
'A genuinely funny act' House of Stand-Up.
---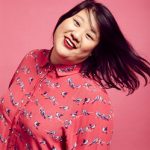 Evelyn Mok is the best thing to come out of Sweden since… IKEA?
A stand-up comedian and actress born in Sweden to immigrant Chinese parents, with a father from Hong Kong and a chinese mother born and raised in Mumbai India, Mok challenges the pre-disposed norms of women in the spotlight with unapologetic style and sharp witted hilarity.
Deemed "The Swedish Amy Schumer" by Comedy Central, she tackles her observations on casual racism, the perils of modern femininity and needs must sex with her inimitable joke delivery.
'On her way to becoming a top player in the comedy hemisphere'  Swedish Stand Up Gala
---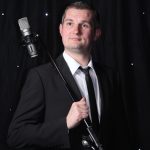 James Cook, not to be confused with the explorer, the bass player in the Arctic Monkeys, a character off of Skins, the BBC's Scotland correspondent, the Australian Rules footballer, the boxer, the square in Middlesbrough, the University in Queensland or the type of Mercedes Mini-van.
'An award-winning commercial radio presenter and stand-up comedian his laid back attitude, dry sense of humour and sharp tongue are a rare mix that always fascinates his audiences' – Funhouse Comedy