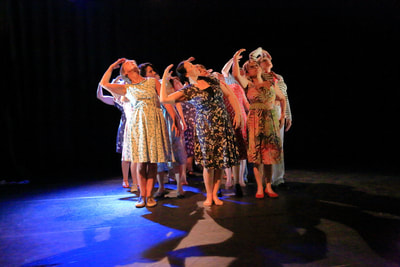 TEDxBanbury are pleased to announce that Banbury-based Remarkable Dance Company will be performing on 29 February 2020.
Supported by Arts Council England, The Remarkable Dance Company was formed in response to a need for more inspiring creative activities for older people in Oxfordshire. At present there are 19 members in the company aged between 53 and 82. To date they have worked at locations in Banbury and Bicester with professional choreographer Leva Kuniskis, Uchenna Dance Company, and world renowned modern ballet company Yorke Dance Project, to develop new and exciting dance pieces.
'We are delighted that the Remarkable Dance Company will be showcasing a unique dance piece against the beautiful backdrop of St Mary's Church', said Hilary Beaton, Curator of TEDxBanbury. 'Rehearsals are now underway with members of the company which are being co-ordinated through our creative partner The Mill Arts Centre'.
Tickets are now on sale for the inaugural TEDxBanbury event early next year, bringing together speakers from a range of disciplines to create an inspiring programme across the day. Ticket information can be found on the TEDxBanbury website: www.tedxbanbury.com, Twitter and Facebook.