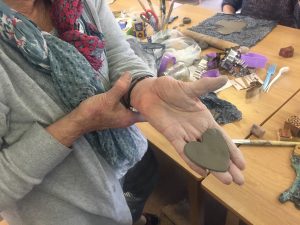 Published 6 May 2021
Join us for free weekly online creative sessions in our new Virtual Creative Café!
Sanctuary tenants and anyone else from the local community are welcome to join us at the Virtual Creative Café for some fun and casual crafting. It's especially for you if you're 50+ and feeling a little isolated.
No previous experience is needed and some support can be offered with art materials if needed. The sessions will be led by tutor Tom Cross.
Sessions will be held weekly via Zoom:
10am-11:30am from Tuesday 11th May

11:30am-1pm from Thursday 13th May

2pm-3:30pm from Thursday 13th May
Email us to take part or for more information: administrator@themillartscentre.co.uk. Please share with anyone who may be interested.