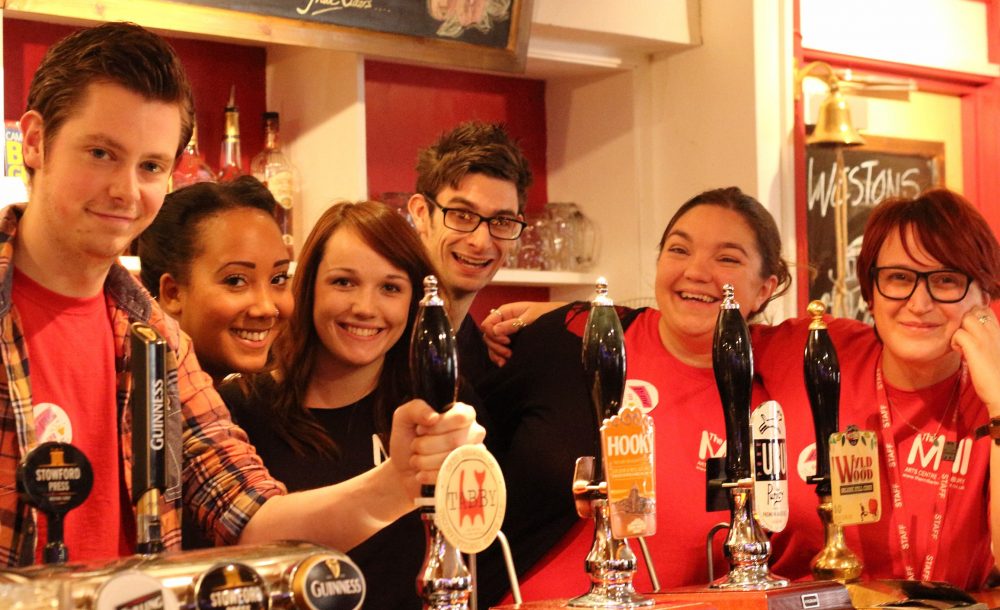 If you would like to join our lively and friendly team at The Mill then get in touch! We are always on the lookout for Customer Service Assistants to help run our busy bar and box office.
If you're interested then please complete an application form and return to Carla Buckingham.
The Mill is a thriving arts centre based in the heart of the community in Banbury. We offer a diverse, exciting, live programme including theatre, film, dance and live music along with a variety of inspiring arts education classes for all ages.